NAPA VALLEY TRIP
Hi loves! It's been so long since my last post, but thank you for sticking with my site after all this time!!!! Since my last post 1100 years ago, there have been some great career and personal achievements and adventures that I look forward to sharing with you all! The first is my recent trip to Napa Valley, California's wine country known for its amazing wine, food and beautiful views! My friend and I spent 3 days in Napa and had the most amazing time!! As some of you know, I moved to LA from NYC and this new residence has given me the most nomadic impulses I've ever had. Not that I don't have an adventurous spirit naturally, but I think that moving to LA definitely added to my innate desire to travel the world. It has so much to do with the west coast being extremely open and in some aspects isolating because things are very spread apart from one another, so I'm often thinking of the next city to find and explore. Oh, and sis needed a break!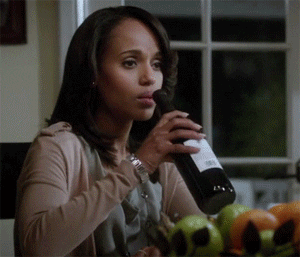 GETTING TO NAPA
Napa Valley is just north of San Francisco, however unless you have a private plane, you can not fly directly into Napa. So, I flew into San Francisco. Once in San Francisco, you can either drive into Napa (duh!), taxi, take a shuttle or an hour long Ferry ride, which will drop you off in Vajello and Napa, your choice. I opted for the SANFRANCISCO BAY FERRY into Vajello. The ride was great! The doc is downtown San Fran so you can easily walk to a coffee shop for coffee or a light snack before boarding but there are snack and drinks options for sale on the ferry as well. Plenty of space, outlets to charge your devices and lots of beautiful views from the water to take pictures and video.
DAY 1 IN NAPA
Platypus Tours Limited
Address 182 Camino Oruga, Napa, CA 94558
Once my Ferry docked in Vajello, I was met by a lovely driver with PLATYPUS TOURS, a wonderful touring company that provides transportation for guests and groups, taking them to 4 different wineries for tastings and tours. He and I drove about 30 minutes into Sonoma to meet with the other tourists that I would be touring with who were already on their second winery of the day, HOMEWOOD WINERY. They were about mid way through the tasting once I arrived, so I had quite a bit of catching up to do. My group consisted of 6 people including myself. Everyone was great and had fun and welcoming personalities. Theres nothing worse than touring with people who are dull, boring and non-engaging! At our second stop, PETER CELLARS, we all had a casual and relaxing tasting by the fire. The weather was a bit chilly so this was perfect! At NICHOLSON RANCH , I learned that this time of the year the grapes are just beginning to grow so they are very small; shown in picture below. Stomping season is closer to the end of the summer, when the grapes are fully formed. The group and I had lunch and took our first group picture at Homewood Winery shortly after I arrived. As you can see, we're an interesting and diverse bunch, all from different parts of the country, with one thing in common for sure. Visiting Napa Valley to relax, enjoy amazing wine and food and meet some fabulous people along the way.
GRAPES AT NICHOLSON RANCH
DAY 2 IN NAPA
When researching all of the wineries and trying to decide which ones to visit, it's important to remember that the valley is only 5 miles at its widest point but it is 35 miles long. Getting from Napa to Calistoga can take up to an hour. All things considered, I thought it would be more effective to visit wineries via tours since I did not drive and also didn't want to uber too much while on this trip. That way Im assured transportation while still being able to visit a good amount of wineries in each day. Appointments are typically 90-120 minutes long and I would recommend making a max of 3 winery appointments a day and account for eating lunch. That being said, on the second day, I booked another tour...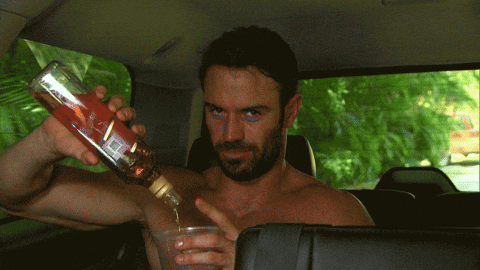 WINE TRAIN
1275 McKinstry Street, Napa, CA 94559
800.427.4124
This time, the touring company was NAPA VALLEY WINE TRAIN. Words can't really describe how amazing this experience is! It is a GEM! A definite MUST when visiting Napa! You really can not do better than the Wine Train. And fortunately, my hotel sat right across the street, so all I had to do was walk on over to the check in before boarding the train. From start to finish, you feel like you're some sort of important person heading to meet another important person to conduct top secret important business. Like Platypus, the tour visits multiple wineries for tastings and tours of the estates. Based on your schedule and wine preferences, there are several touring options. I selected THE COLLECTIVE TOUR, which is a 6 hour tour visiting 3 wineries, ST. SUPERY, BERINGER, RAYMOND VINYARDS. Raymond Vineyards not only has goats and chickens hanging around and living their best lives, but at this vineyard, you can play"winemaker for a day". In their Blending Room, you can blend your own red wine, design the bottle and keep your personalized wine on file for you to order any time you like to share with friends and family!
RAYMOND VINYARDS
While aboard, guests are served champagne, breakfast, a main course and dessert. By the time you're finished with your course, the train has stopped at your next destination. And once you board the train again, the servers are ready to serve you the next course. Riding through Napa on the train while gazing out the window and taking in all the beautiful greenery, hills and valleys is something that really can't be described with words. I captured moments with picture and video but hold the true memories in my heart.
After the wine train experience, we went to visit THE MERITAGE RESORT & SPA, a gorgeous resort with numerous amenities including an adults only pool, spa room and gym. Only about 10 minutes or less from my hotel, it was a quick and easy uber ride down the road. Andrew Bradley, the Marketing and Communications Manager of the resort was so kind and invited us to a tasting at TRINITAS CELLARS, the onsite wine tasting room, right across from the spa. He also gifted us with beautiful wine glasses and custom wine openers! The wine at Trinitas was so good! And even better, our host was very friendly and knowledgeable about the wine she poured us. We tasted about 6 different wines from the Portfolio Collection and Limited Releases. It was very hard to chose just one favorite from both collections.
The Meritage Resort and Spa
Address 875 Bordeaux Way, Napa, CA 94558
DAY 3 IN NAPA
NAPA VALLEY BALLOONS
(707) 944.0228
On the third day, I got a little adventurous and thanks to the lovely people at NAPA VALLEY BALLOONS, I was able to book my first Hot Air Balloon ride! I am so glad that I did! The day started at 4:45am since pre check in was 6:30a at Domaine Chandon. Yeah...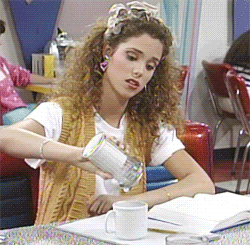 Once on location, we all gathered for a pre flight orientation and light breakfast. We then drove with our pilots about 5 minutes up the road where the balloons take off. There were about 8 of us in the balloon, spacious enough so that we all had elbow room and felt comfortable. While in the air, you can take pictures and video on cameras and cell phones as much as you like. The flight pilot also takes a beautiful group photo while up in the air and they send the photos to you via email as soon as you leave for the day. All of the flights are about 45minutes-1 hour, which is a good amount of time to watch the sun rise and really take on the beauty of Napa from up in the sky. Once on land again, everyone boarded the van to head back to Domaine Chandon for a hot buffet breakfast with coffee, tea and of course mimosas. There we had more opportunity to chat with others about the flight experience. With the day starting so early, by the time we were back at the hotel it wasn't even noon yet with plenty of time to nap and prepare for my scheduled evening adventures.
In the evening, Bob Magnani of O'CONNELL FAMILY WINES helped to scheduled 3 tastings all located downtown Napa. My hotel,RIVER TERRACE INN, was the perfect location to easily access downtown attractions and wineries. Since we were so close, we took a 5 minute uber to the first tasting and walked to the others from there as all 3 locations are in walking distance from each other.
The first visit was ACUMEN WINE, followed by RIVERHOUSE BY BESPOKE COLLECTION and then with Bob and Chef Jonathan Jones at O'CONNELL FAMILY WINES. (Both Acumen and Riverhouse have beautiful art work decorating their walls which help create a unique, inspiring and modern vibe to the tasting experience at each of these tasting rooms).There's certainly a difference between having wine tastings with a group or tour vs tasting alone. A one on one tasting allows more opportunity for a personal interaction with the whoever is your tour guide/host. Acumen and O'Connell also prepared food pairings with each wine tasting which was an added bonus to complete the experience. In fact, at O'Connell family wines, we personally met the chef Jonathan Jones, and he brought us a different dish to try to pair with each of the wines that we tasted. Starting with their home made popcorn and ending with a delicious assortment of chocolates. He also personally sent me recipes for all the sample plates he made so that I could try to prepare them at home. I loved all of the food he made us, but the 2 dishes that stood out as something I want to try at home was a goat cheese crostini with crusted almonds and roasted cauliflower and cashew smear! Oconnell is unique in that not only does this company grow their wines, but they also expanded to provide products for your home & spa (kitchen, bath & air refreshers), kitchen (oils and seasonings), and pets.
O'Connell Family Wines
Address 1000 Main St. Napa, CA
ACUMEN WINE
Roasted Cauliflower & Cashew Smear
LODGING
River Terrace Inn
Address 1600 Soscol Avenue, Napa California 94559
While in Napa I stayed at a fabulous boutique hotel, RIVER TERRACE INN, a Nobel House Hotel. This boutique Napa Valley hotel is located perfectly in downtown Napa. The architecture of the building is stunning, modern and quaint. It sits along side a river with an adjacent trail to walk or bike ride, as they offer cruiser bikes to ride any time of the day!
I would highly recommend booking your nights here because the location is perfect! Absolutely no complaints! They take pride in providing great service and if you're like me, the boutique vibe makes you feel like you're at home. Inside the hotel is ALBA, their on site restaurant open for breakfast, lunch and dinner. Guests can dine inside or outside with fire pits available if it gets chilly. On my final evening in Napa, I made a reservation at ALBA for dinner and had the most amazing meal! Crab cakes and lobster Mac n cheese for appetizer, salmon and potatoes for the entree and hot lava cake and beneigts for dessert. As expected, their dining service was excellent! A couple times during dinner, the manager came to speak with us just to make sure we were enjoying our experience.
River Terrace was a perfect choice for my lodging and I can't wait to come back in the summer. Next time I plan to visit some of the wineries closer to Calistoga!
I hope this blog was detailed, informative and helpful for you all thinking about making this trip! Napa is a beautiful get away and perfect place to visit. Enjoy!!